We are excited to welcome new members Faith Mwangi-Powell and David Nussbaum and announce that Rakesh Rajani will take over as chair of IBP's board of trustees.
Girls not Brides – the global partnership to end child marriage – where she is responsible for catalyzing its partnership strategy and ensuring that the Secretariat is responsive to the broader movement for change. She formerly served as Global Director for The Girl Generation, an initiative working to galvanize the Africa-led movement to end Female Genital Mutilation. Faith is a public health expert and senior manager of complex public health programs in Africa with more than 20 years of experience in leading, managing and implementing health programs. She was the founding Executive Director of the African Palliative Care Association and supported palliative care global advocacy and services development in over 20 African countries.
Dr. Mwangi-Powell stated, "I am excited to be joining the board because of the organization's incredible leadership in budget advocacy and literacy. Budget inclusion transforms lives and I want to be part of an organization at the forefront of this transformation."  She will bring deep insights into our efforts to advance budget justice and equity as part of the larger movement to shift power dynamics in global development.  Watch Mwangi-Powell in action talking about the power of women.
The Elders, WWF-UK and Transparency International. He brings wide expertise in the accountability field, as well as strategic visioning and planning that will help us evolve organizationally and connect the relevance of open budget work to other global development actors, including the environmental, anticorruption and humanitarian communities. Watch David in action talking about one of his passions: climate change.
"As the world grapples with containing and recovering from the Covid-19 pandemic, governments will be deploying huge sums of money to address the economic impact as well as the health consequences," said David Nussbaum upon joining the board. "This will make the work of IBP more relevant than ever, as government budgeting and financial management play an ever more important role in our lives, and the Board will play a significant role in helping the organization navigate these challenging times."
Speaking on the importance of the open budget agenda, David said, "The 2030 vision of the Sustainable Development Goals can only be realised if citizens around the world are empowered to engage with their governments – and to do so effectively in the budgeting arena, where government policies become financial and practical realities.  This requires open budgets and budgeting processes, so that development is participatory and responsive, to which IBP brings years of expertise."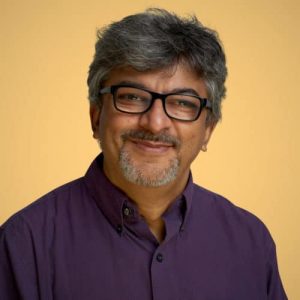 Rakesh Rajani is a longtime partner and board member and a leading voice for open government and passionate advocate for gender equality. He brings three decades of experience in human rights, governance, and philanthropy, and will provide valuable strategic insights to our efforts to advance the open budget agenda in the greater global development community. He is currently Vice President of Programs at Co-Impact, served as Director of Civic Engagement and Government at the Ford Foundation, was a founding member and past co-chair of the Open Government Partnership and led several civil society organizations in his native Tanzania.
IBP is grateful to Michael Lipsky who served two terms as the organization's founding board chair and will stay on as an emeritus member of the board. Michael's association with IBP goes back to its founding in 1997; while at the Ford Foundation Michael was responsible for the grant that established IBP. We thank him for his unwavering dedication, guidance, inspiration, and leadership over the past 20 years, especially for helping to steer the organization through its spin-off from the Center on Budget and Policy Priorities and recent period of rapid growth and evolution.
Learn more about the board here.