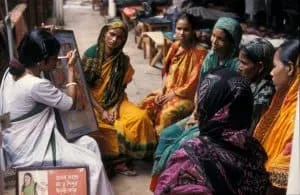 The Open Budget Survey (OBS) 2019 finds a modest global improvement in budget transparency, which is consistent with the overall trend measured by the survey over the past dozen years. While these gains provide grounds for hope, levels of publicly available budget information remain limited: the global average transparency score on this round of the survey is 45 out of 100.
Citizens' demands for more participation in the budget process continue to be frustrated as evidenced in recent times by widespread protests across the world. Average global scores on the OBS participation measure remains stuck at dismal levels: 14 out of 100.
Formal oversight bodies can enhance transparency and ensure budgets are implemented in line with their stated objectives. However, only 30 of the 117 surveyed countries have adequate scores both for audit and for legislative oversight.
While many governments and citizens have embraced the open budgeting agenda, some countries struggle to translate good intentions into better practice, and others may not yet be convinced. Rates of progress on open budgeting reform are far too slow to counter mounting frustration with the state of exclusivity and inequality and to make headway on development goals.
A global effort of joint, sustained activism is needed to accelerate progress and deliver the promises of open budgeting to all citizens. To do so, we must take a new approach that unites all stakeholders through collaboration, commitment, and partnership.
The executive summary of the 2019 Open Budget Survey offers a quick snapshot on the state of budget transparency, oversight and participation around the world.