The making of a change agent
Wulan was born a street vendor's daughter, and developed into an agent of change
When you want to know how a country treats its people, a good place to start is to talk to the street vendors—the men and women who peddle vegetables, second-hand clothing and craft items from makeshift carts and stalls. It's no coincidence that the incident said to ignite the "Arab Spring" was the desperation of a street vendor, Tunisian Tarek el-Tayeb Mohamed Bouazizi, who set himself on fire when his produce was confiscated by a municipal official who claimed he required a permit.
"My mother worked as a household assistant (housekeeper) and my father was a conductor for the city's public transit system," explains Wulan. "But the pay was meager and it was difficult for them to even send me to kindergarten. So, they turned to street vending like their own parents, by selling fruit juice on my grandma's porch."
Wulan was fortunate. Villagers loved her parents' concoctions so much her family soon branched out into foods, and later converted part of her grandparents' house into a restaurant. They've run it since 1986 and Citra Rasa now even has its own building. Her parents were able to send Wulan to university, where she quickly became active with the student newspaper and other civic causes.
"My parents always stressed a saying we have in Indonesia: 'better hands above than hands below' (it's better to give than to receive)," says Wulan, explaining the way of life she has chosen. "My father was very engaged in community activities and encouraged us to participate with him. We were accustomed to being open and exchanging ideas."
Most street vendors, however, don't have the kind of good fortune with which her parents were blessed. And Wulan never forgot her roots. One day, she was invited by a friend to attend a community forum organized by the Indonesian Partnership on Local Governance Initiatives (IPGI), which convened diverse stakeholders to discuss community challenges and develop solutions. Wulan began going to IPGI meetings regularly and spoke up frequently. One of the sessions focused on city planning. That's when Wulan saw her chance to speak up for street vendors.
"The public-transport terminal was very chaotic, because street vendors had to crowd in along with horse carts, pedicabs and buses," she recalls. "The market space they were supposed to use was simply too small, making them spill out into the roadways, which was not safe and made traffic crazy."
A spatial plan was commissioned by the city, but no citizens had been engaged, causing an upswell of protest. Through IPGI, residents sued to force a repeat planning process, this time with community participation.
"That's when I became involved with budgets and advocacy," explains Wulan. "IPGI encouraged me, because there was very little participation by women who dared to speak up with their opinions. The discussions were dominated by men at the time."
Not long after, IPGI advertised for a community organizer. Wulan applied and was hired, continuing to advocate for the rights of street vendors. She soon progressed in her responsibilities to community education, so others could follow in her footsteps.
In many ways, however, that was just the beginning of the story. Wulan had found her identity as a change agent, but how she developed into an effective one—the leader she is on her way to becoming today—is "chapter 2."
It was 2001 when Wulan joined the staff of IPGI, which later became Perkumpulan Inisiatif (National Center for Indonesian Leadership).
"In the course of my work, I have traveled to every corner of the village, I've talked with farmers, pedicab drivers, street vendors, entrepreneurs," says Wulan. "I learned how to lobby and negotiate. I learned in a deep way about the government's obligation to deliver public services, the right of people to speak and to be actively involved in the policy-making process. I learned empathy, critical and analytical thinking, and community organizing."
Initiatif's breadth of experience in the field nurtured Wulan's budding capabilities. Donny Setiawan, who became executive director and secretary general of the organization in 2009, credits IBP, in part, for Inisiatif's emergence as a national powerhouse. The two organizations became affiliated around the time Donny came on board.
"We know Indonesia, but the opportunity to learn about and be involved in global and regional trends and developments, and to learn from other budget groups from various countries, took us to the next level," explains Donny, who recently joined IBP's Indonesia team as senior program officer.
Aideen Gilmore, manager of IBP's Training, Technical Assistance and Networking (TTAN) team, agrees: "Facilitating peer-to-peer networking is critical to our mission. We have created a learning network with about 35 of the strongest budget organizations around the world. They have significant experience in their own countries but can benefit from exposure to work elsewhere. Although IBP brings considerable expertise and other resources to the table, I'd say our role is about 70% facilitator—bringing these groups together so they can learn from each other."
One networking and professional-development program provided by IBP that Wulan says is especially important to her continuing development as a change maker is the Leadership Development Initiative (LDI), designed in collaboration with the Thunderbird School for Global Management. Launched in 2019, the 18-month initiative is engaging 12 future leaders from Latin America, Africa and Asia in topics such as leadership styles, strategy development, organizational culture, and relationship management.
"Many budget-focused civil society organizations are advanced in their finance-management skills but struggle a bit with organizational development. The budget field is still young in many ways," explains Aideen.
Donny quickly put Wulan's name forward to participate in the first cohort—an opportunity to grow the number of qualified females in the largely male-dominated field of public finance management leadership. In fact, of the LDI's first 12 fellows, there are seven men and five women.
"I nominated Wulan because she is one of the best in Inisiatif," says Donny. "Now, for the sake of her career and Inisiatif's future, Wulan must further develop to face and handle bigger and broader challenges. Through the LDI, IBP has given Insiatif a way to develop our up-and-coming leaders to the greatest extent possible."
As part of the LDI experience, each participant chooses a personal leadership challenge on which to focus, with the program's support. One priority Wulan has chosen is to improve her skill in the English language, which will allow her to participate in more international fora, including through publication.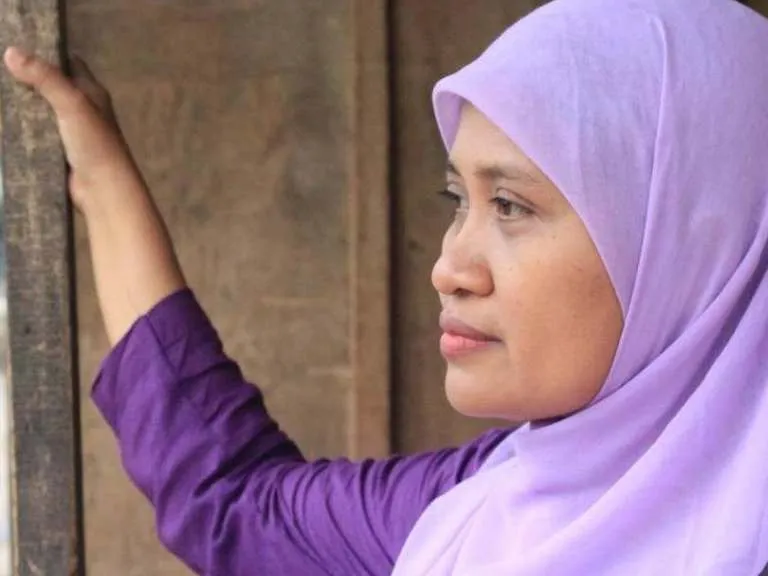 Wulan has many ambitions for using her personal development to help Initiatif, including starting a mini leadership initiative to develop more new, homegrown budget advocates like she once was.
One of the goals of IBP is to build the capacity of civil society organizations and help develop their staff members so they can share their skills with others, especially the most marginalized.
Wulan is already doing that. In 2004, she met Heri Feridan, a farmer and environmental activist in the Bandung district. The youngest of seven children, Heri was orphaned when he was in the first grade, and raised primarily by his oldest brother, a farmer, in a rural, agricultural area of Indonesia.
"I love nature and farming. But as I grew older, I saw the problems in the life of agricultural workers," Heri explains, noting that although tea is the traditional crop, many farmers have transitioned to sheep or vegetables like cabbage, potatoes and carrots. "There is very little land that isn't controlled by the state, which means [the government] can seize control at any time. In addition, there is a lack of education on the science of farming. And thus, unsustainable methods of working the land are common."
Heri himself had trouble making a living from farming and was often forced to work in odd jobs such as pumping gas. He even toyed with the idea of joining the army. Then, in 2004, he was sent by his older brother to attend a meeting sponsored by Insiatif to train community organizers. Several members of Inisiatif's "cadre" of trained organizers encouraged him to become further involved, and soon, he joined the organization's Sepola program (Budget Political School), which Wulan coordinates.
"I really just went along at first," recalls Heri. "I was ignorant but didn't have any work, so I went. But at the meeting, I was enlightened about the power of advocacy. I realized that we as citizens have rights."
Wulan adds: "The most surprising thing about Heri when I first met him is that his hair is long, and sort of sloppy style. His hobbies are singing and poetry. So, you might not think he'd be into community organizing. But he is good at critical thinking and his enthusiasm for learning is high."
Heri went on to run for, and win, the office of village head so he could more directly influence public spending from the "inside." And although he says he has not yet achieved priorities such as land for farmers and regional health insurance, he has the tools now and believes success will come.
"The state budget is vulnerable to being politicized and monopolized," notes Heri. "It can even be used to intimidate the public. But it is made up of our taxes and it should be returned to the people."
In Heri, Wulan's passion is replicated and now multiplied through others he trains. That's how change agents are made.